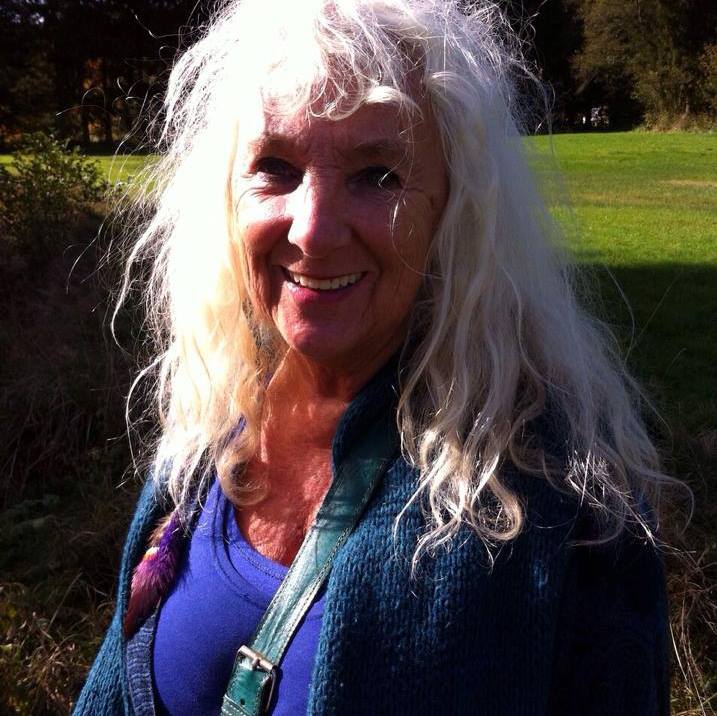 Natuur en kunst lopen als een rode draad door mijn leven.

Het begon allemaal met ballet, gevolgd door allerlei vormen van dans, waarin ik tot op de dag van vandaag mijn energie kwijt kan.
Naast mijn werk in de zorg en mijn gezin ben ik gestart met het volgen van verschillende opleidingen.
Gaandeweg nam de keramiek een steeds belangrijkere plaats in mijn leven in, waardoor ik in 2004 heb besloten mijn werk in de zorgsector los te laten om mij geheel aan mijn grote passie, de klei, te kunnen wijden.
Het scheppend bezig zijn met de vier elementen aarde, water, lucht en vuur brengt mij steeds opnieuw tot verwondering en verstilling. Het is voor mij een heel meditatief gebeuren.

Wanneer ik eenmaal klei in mijn handen voel ben ik in mijn element: vanuit de activiteit ontstaat als het ware vanzelf de vorm.
Meditatie, engelen, vrouwen en natuurwezens zijn belangrijke thema's in mijn werk. Daarnaast blijf ik steeds weer geboeid door bollen, potten en schalen: oervormen die ik in verschillende technieken laat ontstaan, eventueel gecombineerd met hout, ijzer of andere materialen. Reizen, architectuur en andere culturen zijn vaak mijn inspiratiebron voor meer abstracte vormen.
Nu eens heeft de naakte huid van de klei al kleur en uitstraling genoeg, dan weer maak ik gebruik van diverse engobes, oxides en glazuren of breng ik verschillende structuren op de klei aan om deze mooi af te werken. Daarbij heb ik een voorkeur voor primitieve stooktechnieken, zoals raku, naked raku en kopermat.

Voor mij is klei een bijzondere materie die blijft uitdagen en inspireren.

Vanaf 2004 draag ik mijn passie voor klei uit door het geven van cursussen en workshops.
Ook exposeer ik regelmatig op diverse plaatsen in Nederland, België en Duitsland en neem ik deel aan kunst- en keramiekmarkten.